Cosmetic Dentistry – Vienna, VA
Get the Smile You've Always Dreamed Of
Why Choose Pace Dental of Vienna for Cosmetic Dentistry?
One-Visit Veneers with CEREC
Metal-Free Materials Used for All Treatments
Digital Imaging/Virtual Smile Design Lets You Design Your Dream Look
Porcelain Veneers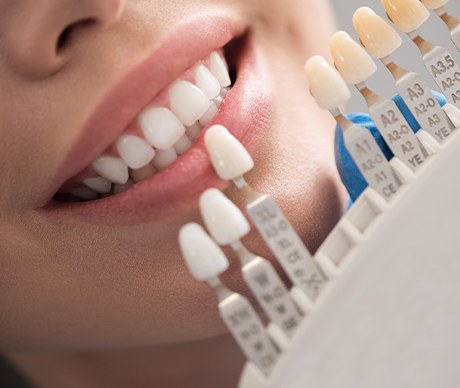 If you have chips, cracks, stains, gaps or other imperfections in your smile, you might not know how to effectively hide all of them at once. With porcelain veneers, which are super-thin sheaths of dental porcelain designed to sit flush against the teeth, you can transform your smile in just two appointments! When you arrive, we'll discuss your smile goals, prepare your teeth for treatment, capture detailed impressions, then use them to create your permanent veneers. With proper care, they can last at least 10 years.
Learn More About Porcelain Veneers
One Visit Veneers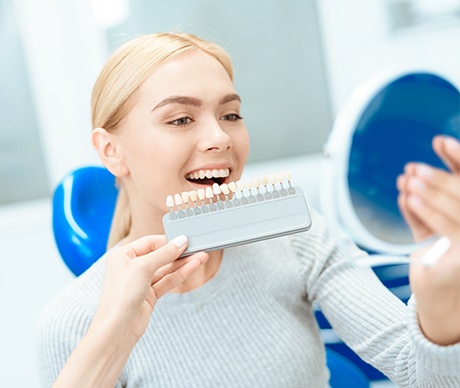 At Pace Dental of Vienna, we offer same-day CEREC veneers. Dental veneers are thin casings that are custom made to fit over the front of your teeth. Veneers can be both restorative—protecting your teeth from further decay—as well as cosmetic, correcting discoloration, worn enamel, irregular spacing, chipped and uneven teeth. With the help of CEREC technology, we can even get your veneers placed in just one appointment! This makes them ideal for when you need your smile to look good on very short notice.
Metal-Free Dental Restorations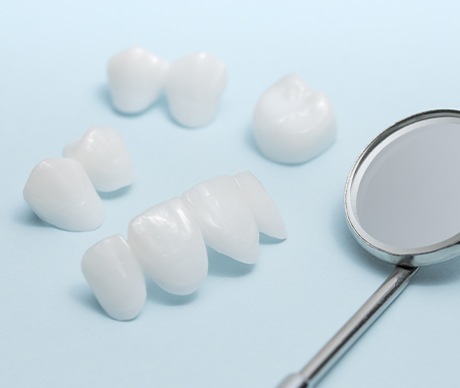 A big part of providing excellent cosmetic dentistry is making sure that your smile is natural-looking afterward. Cosmetic dentistry is a type of treatment that you don't want to be recognizable, as this implies that enhancements look false or fake. That's why Dr. Saad always uses 3M and Ivoclar materials to restore teeth affected by damage or decay. These dental materials can be easily custom-shaded to match your smile so you never have to worry about your restorations standing out for the wrong reasons.
Dental Bonding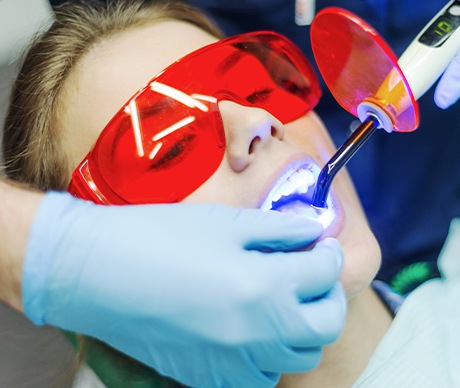 Bonding or composite bonding is an affordable and quick way to correct various dental issues. After carefully inspecting your tooth or teeth, our team at Pace Dental of Vienna will select a color for the composite resin that matches your tooth. The resin will be shaped to the contours of your tooth so that it will fill any gaps or cracks. We will then use a curing light to bond the resin to your tooth. This process is generally painless; however, we may offer a local anesthetic if you have nerve damage or tooth decay. Typically, bonding takes one to two hours per tooth.
KOR Teeth Whitening
With the power of KOR teeth whitening treatment, it's possible to get your smile several shades whiter, even within the privacy of your own home! At Pace Dental of Vienna, we offer both in-office whitening and take-home whitening kits, both of which contain professional-grade bleaching ingredients that you won't find outside of the dental office. In-office whitening can be done in a single visit, while take-home kits are used over the course of two weeks.
Digital Imaging/Virtual Smile Design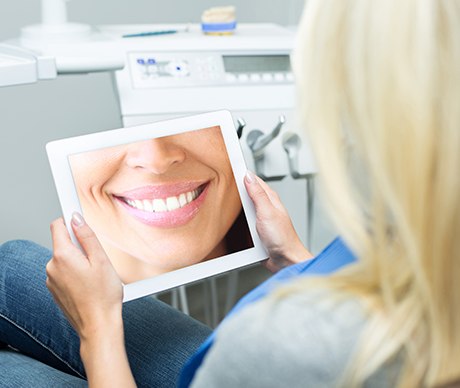 Are you unsure of which cosmetic treatment is right for you? Sometimes seeing really is believing, and the virtual smile design software we provide in-office makes this process easier than ever before. By uploading a photo of your smile into the system, we can effectively simulate what your smile (and overall appearance) will look like following teeth whitening, porcelain veneers, direct bonding, or another relevant cosmetic treatment! It's a great way to get you excited about your future smile and give you a chance to weigh your options beforehand.
Invisalign® Clear Braces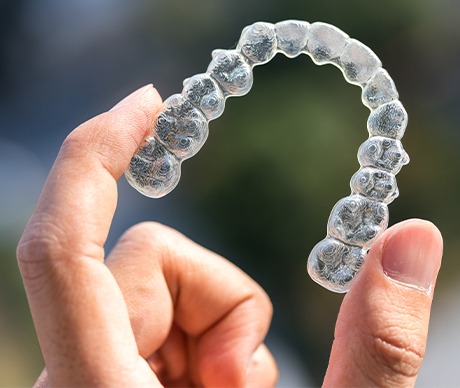 Most people seem to enjoy the appearance of a straight smile over a crooked one, but the benefits aren't only cosmetic! Straighter teeth are generally easier to clean, and treatments like Invisalign make this process all the more possible! With our digital impression technology, Dr. Saad can capture detailed 3D images of your teeth and use them to create a series of custom transparent aligner trays. Over the course of several months, you wear each tray for a set period of time, allowing them to gently shift your teeth into straighter positions. This removes and treats mild to moderate levels of gaps, misalignment, and crowding in less time than traditional braces!
Smile Makeovers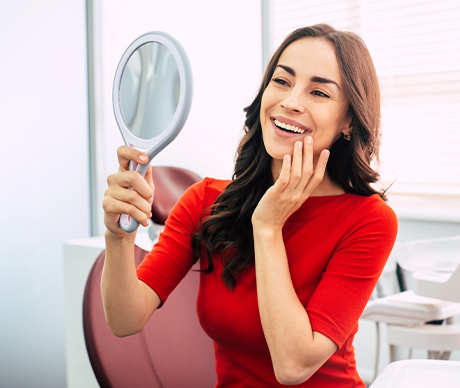 When you simply can't decide on a single treatment (or you need different treatments to address multiple cosmetic issues), you'll find that a smile makeover is the best next step to take with our dental office. Smile makeovers give you an opportunity to discuss your smile goals and the treatments that would most benefit you as well as set up a plan to complete all the procedures you need to achieve the smile of your dreams.