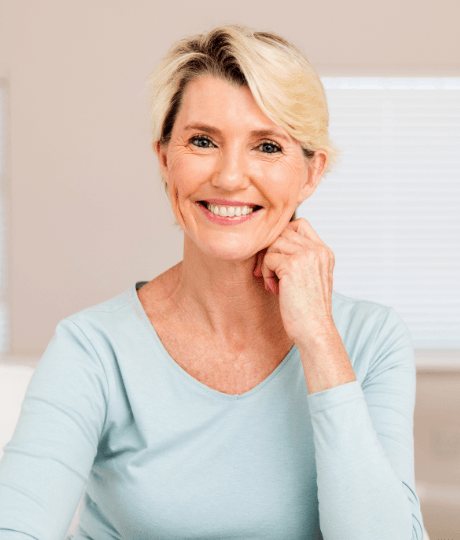 Restorative Dentistry – Vienna, VA
Beautiful Solutions for Compromised Teeth
Your teeth are extremely durable and can withstand a tremendous amount of force. However, they can begin to decay and break down over time, especially if you don't brush and floss enough. Physical injury can also leave them chipped, cracked, or broken in some way. If any of this sounds familiar, you should know that Dr. Saad is more than ready to make your teeth fully functional once again using natural-looking, custom restorative dentistry in Vienna, VA. If your smile is damaged or you aren't happy with a filling from a previous dentist, give our dental office a call!
Why Choose Pace Dental of Vienna for Restorative Dentistry?
Metal-Free Restorations Provided
Cares About Conserving Your Natural Tooth Enamel
CEREC Technology for One-Visit Crowns
What if I Do Nothing?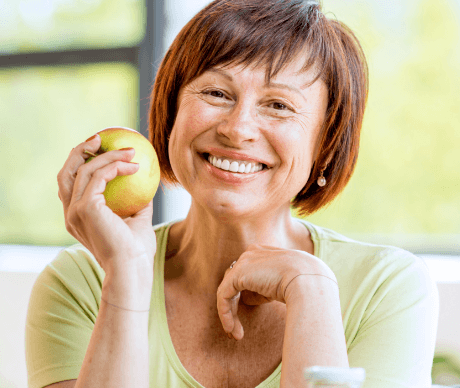 The problem with damaged tooth enamel is that it does not heal in the same way that, for example, your skin might from a cut or scrape. Once the enamel has broken down or worn away, it does not grow back. In fact, it actually continues to break down. As this occurs, your neighboring teeth will shift out of place to compensate, even if your damaged teeth are still present. Additionally, tooth sensitivity and discomfort can develop the longer a problem goes untreated, making it extremely difficult to maintain a balanced diet.
Dental Crowns
The good news is that you don't necessarily have to get a tooth extracted just because it has been damaged by decay or injury. With tooth-colored dental crowns designed and fabricated in-house (more on this below), we can customize your next restoration to fit over your compromised tooth precisely. Once placed, your tooth will seem as good as new, not just in terms of function, but esthetics as well.
Tooth-Colored Fillings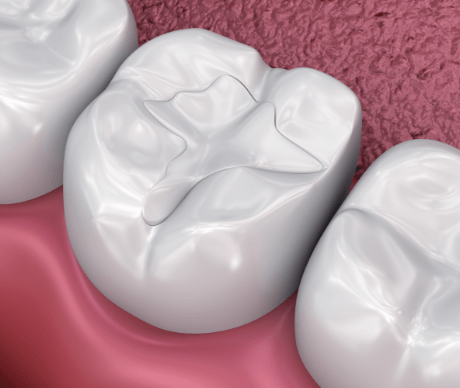 Tooth-colored composite fillings are used to fill cavities and other small hollow areas in your teeth. In addition to stopping existing decay, these fillings can also prevent future decay from occurring in the area where they applied. Made of composite resin that can be matched to the color of your tooth, these fillings are virtually invisible within the mouth. They only take a single appointment to place in most cases and ensure at least 10 years of protection for your tooth.
CEREC® Same-Day Dental Restorations
CEREC stands for "chairside economical restoration of esthetic ceramics," and it's truly the cutting-edge when it comes to restorative dentistry. Not only can we create and place crowns in a single appointment, but we can do so without having to ask patients to bite into gray impression materials, which we understand many find unpleasant. This also means that there's no need for a temporary crown or two-week waiting period to get your permanent crown placed.
Learn More
Full Mouth Reconstruction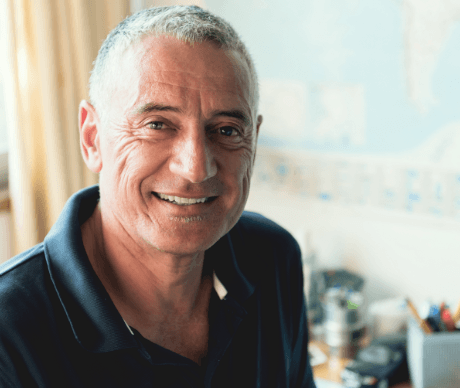 If you have not been to the dentist for a very long time, it's possible that you've sustained large amounts of damage to your teeth. You may even be missing some, making your life far more difficult. With a full mouth reconstruction, Dr. Saad uses a personalized series of procedures to renew the smile's health and appearance at the same time. It may include dental crowns, bridges, dentures, or dental implants, and basically help someone hit the "reset" button for their teeth.