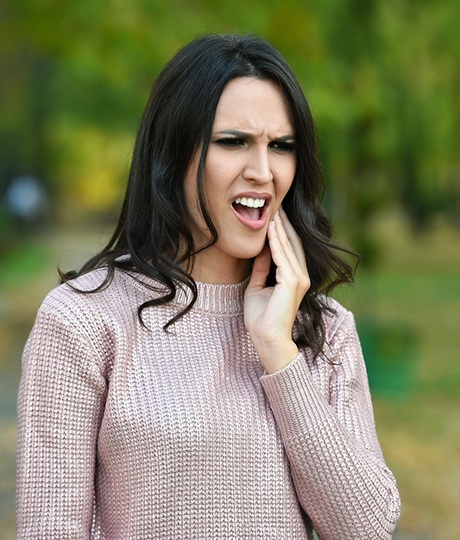 Emergency Dentist – Vienna, VA
When Emergency Strikes, Call Our Dental Office!
No one ever sees a dental emergency coming, but that doesn't mean you can't be prepared if it does occur. Whether you're experiencing a toothache that you simply cannot ignore any further or your tooth is chipped, cracked, or knocked-out as a result of a sports injury, we want to get you out of discomfort as soon as possible. Your emergency dentist in Vienna, VA, Dr. Saad, and our team care very deeply about not just stopping your pain, but creating a treatment plan that addresses your emergency in the long-term. Give us a call to get in touch with our team!
Why Choose Pace Dental of Vienna for Emergency Dental Care?
Same-Day Appointments and CEREC Restorations Available
Highly Experienced Dentist & Team
Nitrous Oxide Sedation In-House
How Our Office Treats Dental Emergencies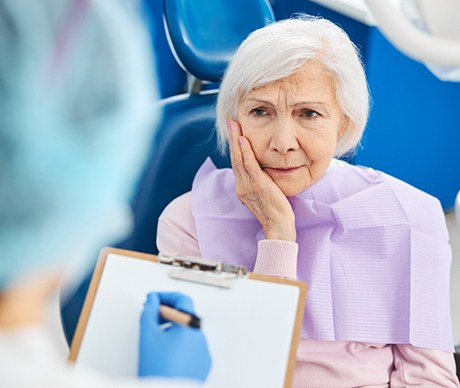 Dental emergencies can be difficult to recognize at times, so it's always best to give us a call even if you aren't 100% sure. When you call, we will get you scheduled for an appointment as soon as possible, ideally for the same day. The sooner Dr. Saad can examine your mouth and confirm the severity of your emergency, the better. Additionally, our team can provide helpful tips on how to improve your symptoms, whether they be tooth pain, swelling, or another issue.
When you do arrive, we'll get you in the dental chair right away and Dr. Saad will ask you about your symptoms and examine your smile. If necessary, digital X-rays will be captured to find issues that are not visible with the naked eye. Once we have a thorough understanding of what's causing your symptoms, we'll then be able to create a treatment plan that addresses your emergency at the source. This could include dental fillings, crowns, root canal therapy, extraction, or another service.
The Most Common Dental Emergencies
The moment a dental emergency occurs, you'll want to give our dental office a call so we can get you scheduled either for the same day or the very next day. One of our team members will provide advice on managing your situation before you get to our dental office. Depending on the type of emergency you're experiencing, you can improve your condition prior to arrival.
Understanding the Cost of Dental Emergencies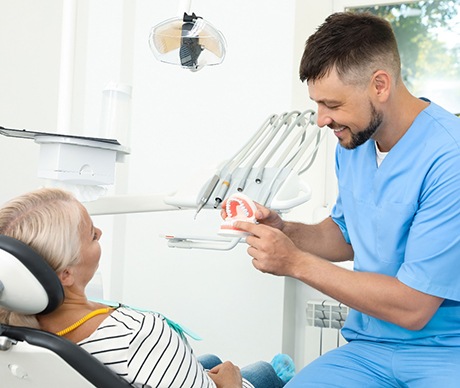 When the time comes to pay for your emergency treatment, it's important to keep in mind that more complex cases will likely cost more than simpler issues. For example, some toothaches may only need antibiotics to treat, while others might require full-blown root canal therapy. Either way, our goal is to never let you leave the dental office while in pain, and we'll work with you to create a treatment plan that fits your budget.
How to Prevent Dental Emergencies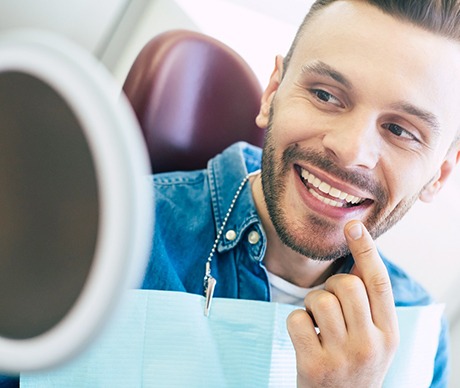 The good news is that most dental emergencies can be avoided if you know the right prevention tips. For starters, always brush and floss daily, commit to routine dental appointments with our dental office every six months, and avoid chewing on objects that are extremely hard or inedible. This includes pens, pencils, bottles, ice, and fingernails. Talk to us about getting a nightguard if you suffer from teeth grinding or clenching, and always wear a mouthguard when playing contact sports.