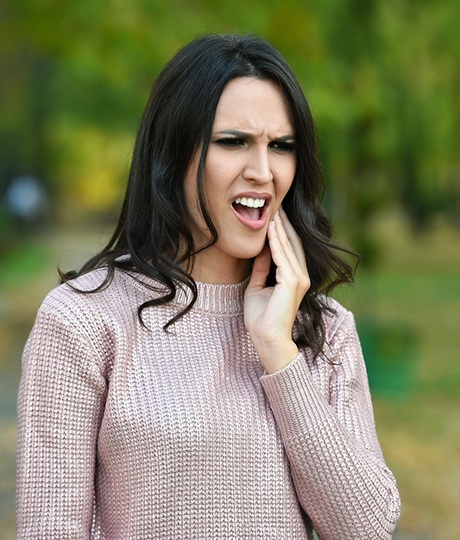 Emergency Dentist – Vienna, VA
When Emergency Strikes, Call Our Dental Office!
No one ever sees a dental emergency coming, but that doesn't mean you can't be prepared if it does occur. Whether you're experiencing a toothache that you simply cannot ignore any further or your tooth is chipped, cracked, or knocked-out as a result of a sports injury, we want to get you out of discomfort as soon as possible. Your emergency dentist in Vienna, VA, Dr. Saad, and our team care very deeply about not just stopping your pain but creating a treatment plan that addresses your emergency in the long-term.
Why Choose Pace Dental for Emergency Dentistry?
Nitrous Oxide Sedation Available
Same-Day Restorations Via CEREC
Highly Experienced Dentist & Team
How to Handle Common Dental Emergencies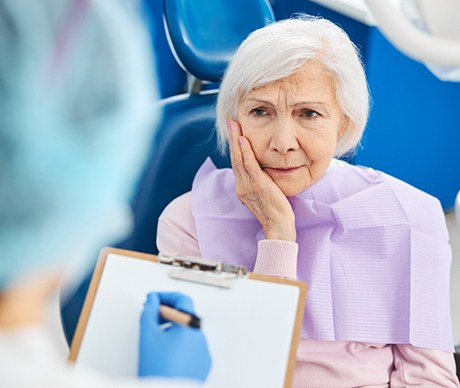 The moment a dental emergency occurs, you'll want to give our dental office a call so we can get you scheduled either for the same day or the very next day. One of our team members will provide advice on managing your situation before you get to our dental office. Depending on the type of emergency you're experiencing, you can improve your condition prior to arrival…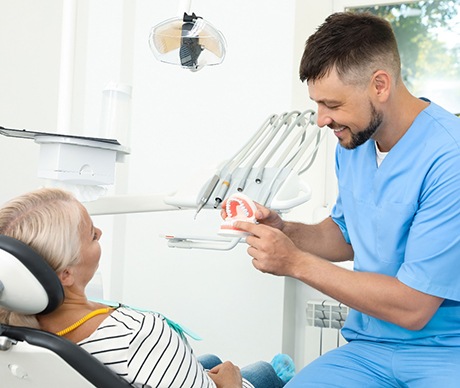 Toothaches
Use dental floss to remove potential food debris from between your teeth. If the pain continues, take ibuprofen as needed and apply a cold compress to your face to reduce any swelling that appears. Upon further examination, we can remove decay, place fillings, or perform a root canal if an infection is present.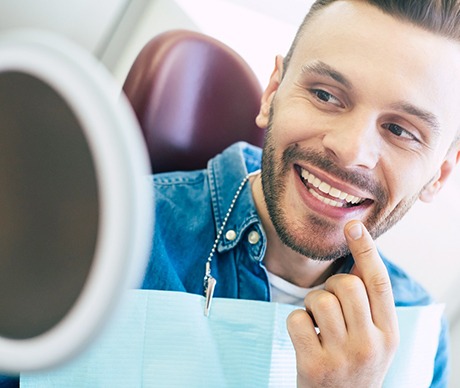 Chipped/Broken Tooth
Recover any pieces of your tooth that you can and bring them to our dental office. Avoid chewing on that side of your mouth until you arrive. If the tooth is sharp or jagged in any way, you can cover it with dental cement to prevent accidentally cutting your oral tissue. If the tooth can be repaired, we'll likely cover it with a crown, which we can do in one visit thanks to our in-house CEREC technology.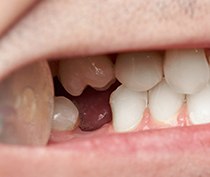 Knocked-Out Tooth
Locate the tooth as soon as you can and pick it up by the crown (top) portion. Do not touch the root or remove any tissue still attached. After rinsing your mouth out and removing any dirt or debris from the tooth, place it back into your socket and bite down gently to keep it secured until you get to our dental office. You can also put it in a container of milk or saltwater to keep it preserved for up to one hour. The sooner you get to our dental office, the better your chances are of getting it re-implanted.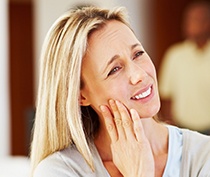 Lost Filling/Crown
If you have lost a crown or filling, avoid chewing on the side of your mouth where the restoration previously sat. If you still have the restoration, but it has fallen out, rinse it off and use dental cement, denture adhesive, or (as a last resort) sugar-free chewing gum to temporarily reseat it. This is not a permanent solution, and a replacement restoration will likely be needed.
How to Prevent Dental Emergencies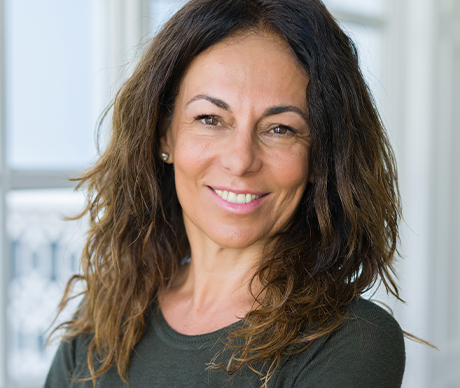 The good news is that most dental emergencies can be avoided if you know the right prevention tips. For starters, always brush and floss daily, commit to routine dental appointments with our dental office every six months, and avoid chewing on objects that are extremely hard or inedible. This includes pens, pencils, bottles, ice, and fingernails. Talk to us about getting a nightguard if you suffer from teeth grinding or clenching, and always wear a mouthguard when playing contact sports.
The Cost of Treating Dental Emergencies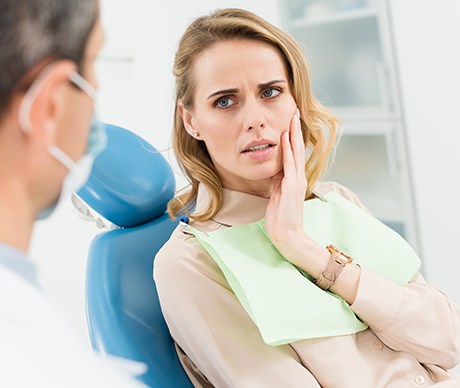 When the time comes to pay for your emergency treatment, it's important to keep in mind that more complex cases will likely cost more than simpler issues. For example, some toothaches may only need antibiotics to treat, while others might require full-blown root canal therapy. Either way, our goal is to never let you leave the dental office while in pain, and we'll work with you to create a treatment plan that fits your budget.