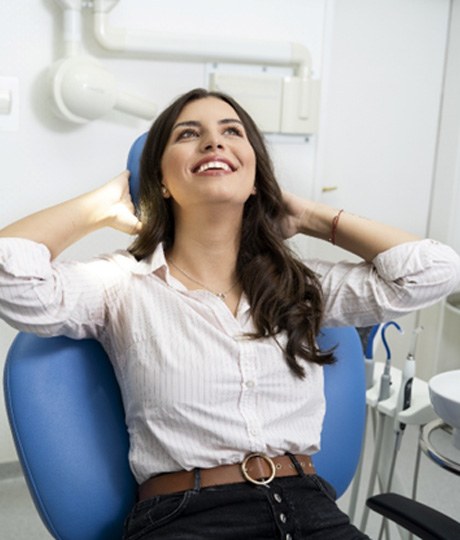 Sedation Dentistry – Vienna, VA
Make Your Next Dental Visit a Relaxing One
Do you get nervous about your dental appointments? Do you feel physically uncomfortable in the dental examination chair? If so, you're far from alone! Thousands of Americans avoid getting the dental care they need because they don't enjoy going to the dentist's office. At Pace Dental of Vienna, our friendly team has gone above and beyond to create a relaxing office atmosphere, but we understand that's not always enough. That's why we're proud to offer sedation dentistry in Vienna! With nitrous oxide dental sedation or oral conscious sedation, we can help make your next dental visit a relaxing one. Read on or call us today to learn more!
Why Choose Pace Dental of Vienna For Sedation Dentistry?
#1 Several Types of Dental Sedation Available
#2 Compassionate Dentist with Over 15 Years of Experience
#3 Personalized Services for Maximum Comfort
Nitrous Oxide Sedation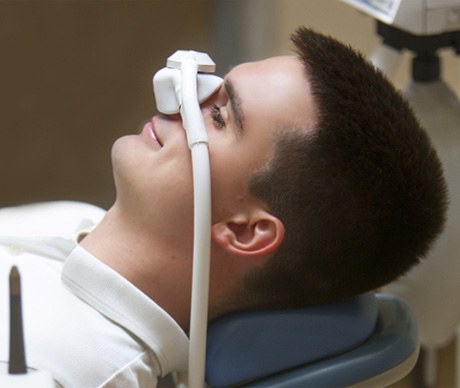 You may be more familiar with nitrous oxide's nickname laughing gas. This light and gentle form of sedation dentistry has helped countless patients feel comfortable in the examination chair while we work on their smile. In fact, nitrous oxide has been used in dentistry for hundreds of years! Our experienced team will monitor you closely as you breathe in the colorless, odorless gas and will be able to adjust your level of sedation at any time if needed. Meanwhile, you'll feel light, airy, and completely at-ease! Nitrous oxide works to lower your perception of discomfort and anxiety, so you can enjoy a truly relaxing time in the dental chair.
Oral Conscious Sedation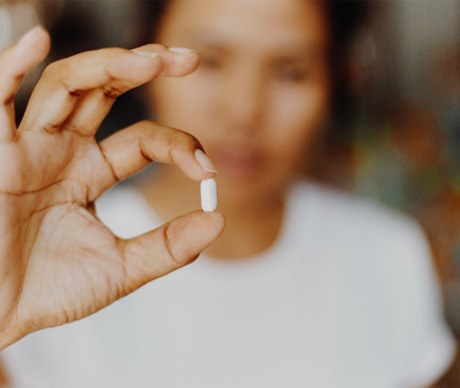 Oral conscious sedation can help patients achieve a deeper level of relaxation than nitrous oxide. For this option, we'll prescribe a custom dose of medication for you to take by mouth a little while before your appointment. The effects will take effect gradually, and you should feel fully relaxed by the time you reach our office. While you will feel as if you're in a dream-like state, oblivious to all the sights, sounds, and sensations that would typically cause you discomfort, you will remain conscious the entire time. You may not remember anything about your appointment afterwards, and you'll need a trusted friend or family member to drive you home afterwards.
Am I a Good Candidate for Sedation Dentistry?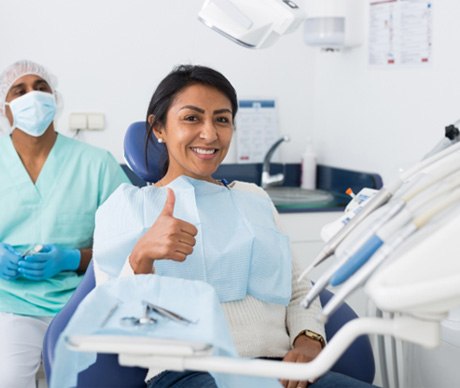 Not everyone is a good fit for sedation dentistry, and not all patients will qualify for both types of dental sedation. The best way to tell if sedation dentistry is right for you is to come see us for a consultation, where we can discuss your concerns and review your medical history. You will likely be considered a good candidate for sedation dentistry if you:
Feel anxious, afraid, or nervous about dental visits
Need some help relaxing in the dental chair
Have an overactive gag reflex or very sensitive teeth
Don't respond well to numbing medication alone
Have jaw, neck, back, or shoulder issues that make sitting in the dental chair uncomfortable
Are completing a long or complex dental treatment