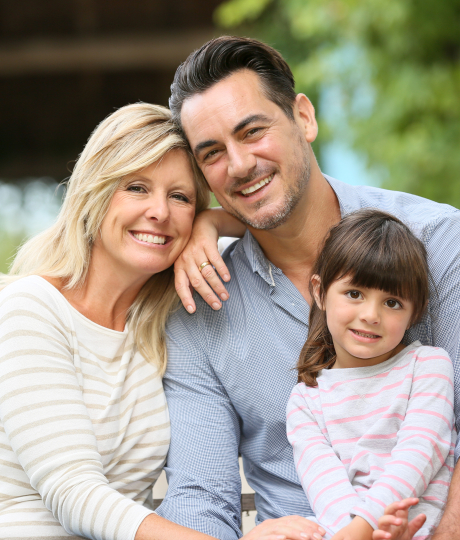 Pace Dental Smile Club – Vienna, VA
Top-Quality Dentistry You Can Easily Afford
Have you avoided going to the dentist for years because you're afraid of a large dental bill? Think you need to get dental insurance first? At Pace Dental, the care you deserve is easily within reach, and you won't have to break the bank to get it.
By joining the Pace Dental Smile Club, you'll be able to cover your entire year of basic dental care for one low flat fee. It's just that simple! There are no deductibles, yearly maximums, waiting periods, or claim forms. You just sign up, pay, and then there is no limit to how much you can save. To learn more and enroll today, give us a call.
Only $400
per year
With a membership in
Pace Smile Club there are:
No deductibles
No claim forms
No pre-authorization requirements
No pre-existing condition limitations
No waiting periods
Benefits Included with
Membership Fee:
Diagnostic X-Rays
Comprehensive exam (new patient visit)

100%

Two periodic exams

100%

Intraoral – complete series or Panorex (1 every 3 years)

100%

One set of four Bitewing radiographs (1 per year)

100%

Two oral cancer screenings

100%
Preventative Care
2 Child Prophylaxis (Conventional Cleanings)**

100%

2 Adult Prophylaxis (Conventional Cleanings)**

100%

1 Fluoride

100%
*Pace Smile Club cannot be combined with any dental insurance or other discounts.
**Patients with a previous diagnosis of periodontal (gum) disease may require more frequent cleanings.
Pace Smile Club will cover up to 2 healthy mouth cleanings at 100%.