Invisalign – Vienna, VA
The Convenient & Comfortable Way To Fix Orthodontic Problems
Many patients dream about straightening out their crowded and misaligned teeth but never end up getting treatment because they don't want to have to endure years of having metal brackets and wires in their mouths. Traditional braces are known to be extremely noticeable, uncomfortable, and inconvenient, especially for adults who need to uphold a certain professional image at work. At Pace Dental of Vienna, we offer discreet and easy-to-use Invisalign orthodontic treatment that's perfect for both our adult and teen patients who need to fix a variety of dental issues. To learn more about the process and whether you would be a good candidate, contact our office to schedule a consultation today.
Why Choose Pace Dental of Vienna For Invisalign?
Budget-Friendly Payment Options Available
Stress-Free Dentistry
Experienced Dentist
How Does Invisalign Treatment Work?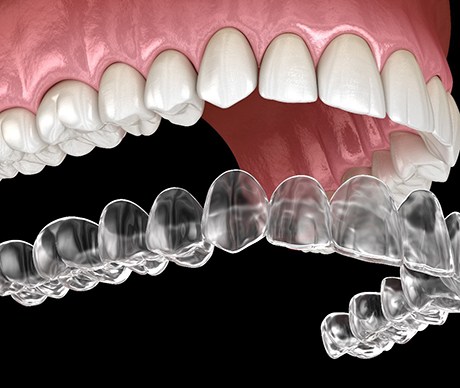 Undergoing Invisalign treatment requires diligence and responsibility, which is why we like to discuss how the entire process works before a patient starts. During your initial consultation, Dr. Saad will take images of your mouth and assess whether Invisalign aligners can help fix the issues you face. Even though they're an incredibly versatile and effective treatment, there are some cases that simply require surgery or intensive appliance intervention.
After determining that Invisalign is a great treatment for you, we'll develop your treatment plan so you can know how many sets of trays you'll need to wear total, how long the process will take, and the cost. In order to make your custom-crafted aligners, we'll take impressions of your teeth and send them off to our Invisalign laboratory. Once we receive your trays at our office, we'll call you in to show you how to maintain and use them. You'll need to wear each set of trays for at least 22 hours a day for two weeks at a time before advancing to your next set.
Every six to eight weeks, you'll visit our office for a quick progress check so we can give you your next sets of aligners. Towards the end of your treatment, we'll discuss retainer options with you as well. Wearing an appliance after your treatment will keep your newly aligned teeth from drifting out of place.
Who is a Good Candidate For Invisalign?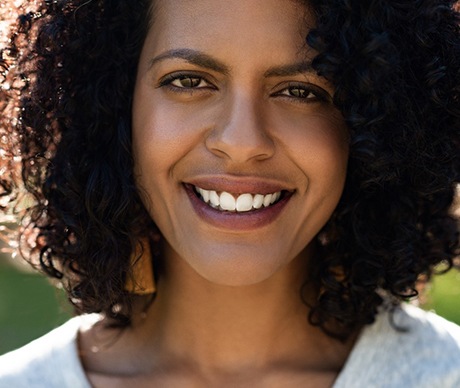 Invisalign in Vienna can fix a variety of orthodontic issues that range in severity. During your initial consultation, we'll let you know if you're a good candidate for the treatment. Most of our patients who use aligners typically face some of the following problems:
Overbite
Underbite
Crossbite
Misalignment
Crowding
Rotated teeth
Gaps between teeth
What are the Benefits of Invisalign?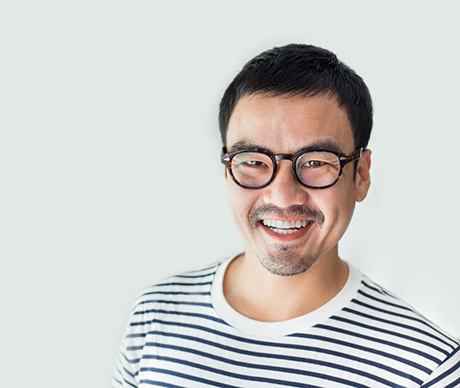 The most obvious benefit of Invisalign treatment is that it's completely discreet, as opposed to highly noticeable metal braces. In addition, each aligner is customized to fit your unique dental structure for maximum effectiveness and comfort. Some other advantages you'll be able to enjoy include:
Removable convenience allows you to eat all the foods you normally do.
Improved oral hygiene during your treatment because you don't have to navigate to clean between brackets and wires.
Shorter average treatment times than metal braces.
To learn more about the treatment and find out how Invisalign can help you get the aligned grin that you've always wanted, contact our office today to schedule a consultation!