Meet Our Dental Team – Vienna, VA
Meet Your Dental Family
With our team, you aren't just another name on our schedule, but a new friend that we're eager to learn about and serve! Nothing makes our staff happier than showing a patient just how easy and relaxing visiting the dentist can be when you're being looked after by a skilled and experienced team. They'll help you feel right at home starting at your first appointment, and you can begin getting to know everyone by reading on below.
Ericka, Front Desk Administrator and Dental Assistant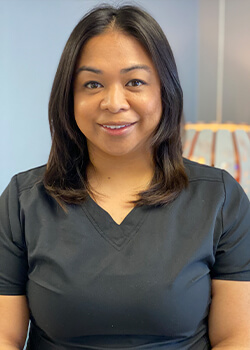 Ericka is originally from Washington DC! With more than eight years of experience in the dental field, she joined our team in 2023. Of course, her nearly decade of experience isn't the only impressive thing about her; she is also certified in chairside assisting, X-rays, and Candela Lasers. As for what she loves most about her job, she shared that it's working with an incredible team in a friendly and warm environment.
Helen, Dental Assistant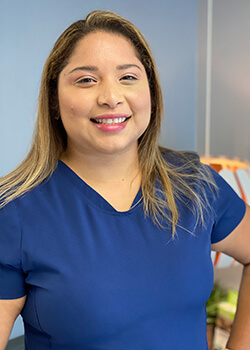 Although Helen had the opportunity to grow roots around the world, she considers Nicaragua her hometown. She even completed her studies there! Today, she has roughly a decade of experience in the dental field and is as passionate as ever about seeing people's happy smiles. She genuinely loves getting to know people, listening to their life experiences, and helping them get the dental care they need.
Helen comes from a family of incredible, supportive women, including her Granny and her mom. Here's a fun fact about her: she loves Zumba so much that she became a Zumba instructor!