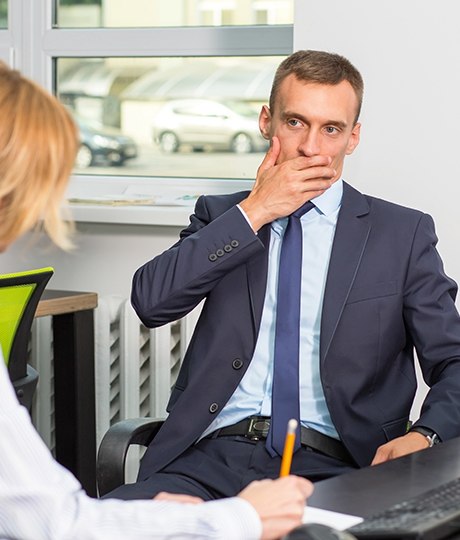 Replace Missing Teeth – Vienna, VA
Restore Your Smile and Your Oral Health
While missing a single tooth may not seem like a big deal, did you know that the risk of losing additional teeth only goes up with every one you lose? Tooth loss can absolutely affect your smile's appearance, but it can also make it difficult to keep a diet that is balanced. Whether you need to replace a single tooth in your smile or all of your teeth, Dr. Saad is proud to offer multiple solutions to replace missing teeth in Vienna, VA that will fit your needs and your budget. To schedule your first tooth replacement consultation, give our dental office a call!
Why Choose Pace Dental of Vienna to Replace Missing Teeth?
Works With Experts for Dental Implants
Natural-Looking Full and Partial Dentures
Digital Impression System Improves Treatment Process
What Happens if I Do Nothing?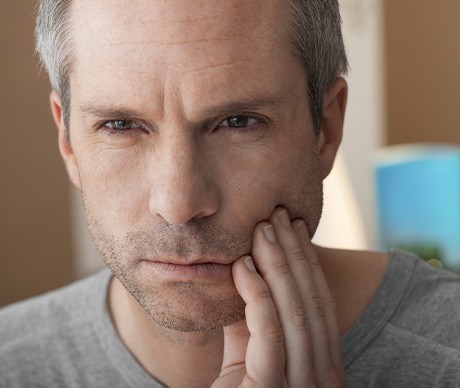 The moment a tooth is lost, neighboring teeth begin to shift out of place as a result. Not only can this cause your teeth to become crooked, but it also influences your overall bite. The more uneven your bite becomes, the more likely it is to cause strain on your jaw's joints. This can lead to chronic jaw pain and increase your risk of developing TMJ disorder. Furthermore, your diet will be substantially more difficult to keep balanced as tougher or crunchier foods will be nearly impossible to eat.
Dental Bridges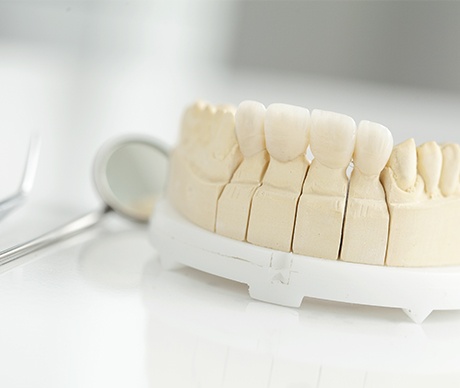 If you have a gap between your teeth as the result of a lost tooth, a porcelain bridge may be a great option for you. Porcelain bridges look and function like natural teeth. At Pace Dental of Vienna, Dr. Saad will prepare the teeth on either side of the missing tooth to support the bridge. He will then set the bridge, which includes a porcelain crown, and you will be back to enjoying your favorite foods and smiling with confidence again in no time!
Dentures & Partial Dentures
Some people may lose most or all of their upper or lower teeth due to disease, genetic disorders, or even malnutrition. Having an incomplete smile can have a negative impact on the way you eat, talk, and feel about yourself. At Pace Dental of Vienna, we offer complete and partial dentures to bring your bite and smile back to life. The right set of dentures will make it possible for you to chew a variety of foods and will also improve your speech.
Complete dentures replace all of your top and/or bottom teeth.
Partial dentures are an excellent option for those who are only missing a few teeth. Partial dentures are a string of prosthetic teeth secured by clasps to your remaining teeth.
At Pace Dental of Vienna, we can provide you with natural-looking dentures that will fit your facial structure and blend with any of your remaining teeth.
Dental Implants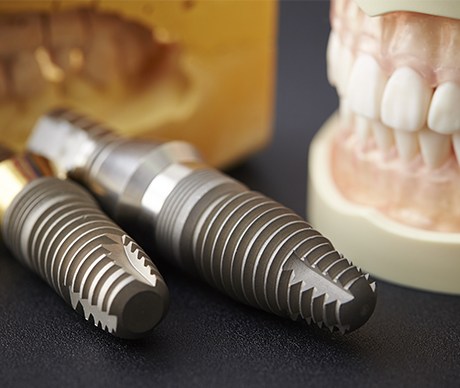 If you're looking for the most comprehensive solution to missing teeth, you'll find dental implants to be one of the most effective options out there. After placing a series of titanium posts into the jawbone, natural-looking porcelain restorations are placed on top. These posts are designed to mimic tooth roots, which effectively stimulate your jawbone and keep it from shrinking in size. Implants also offer impressive longevity compared to other options, making them extremely cost-effective.